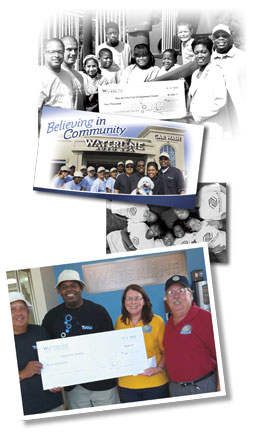 Believing in Community
We at Waterline Auto Spa believe that successful businesses have a responsibility to support the neighborhoods in which they serve. At Waterline, we are especially dedicated to supporting our area's youth programs, schools and athletic teams which all play such an important role in shaping the lives of our children and young women and men. Waterline is passionate about helping others in the community, as we understand the hardships with which families are living with today. We donate approximately 15 percent of our income to 16 to 17 charities yearly.
If you would like to partner in fundraising, or ask for a donation to be considered, please contact us by at 856-863-8001 with detailed information regarding the event.